Do you need help getting hired at Microchip Technology? Our experts are here to guide you through all of the stages of Microchip Technology's hiring process, including the application, interviews, and pre-employment tests. Get on your way to a job at Microchip Technology today.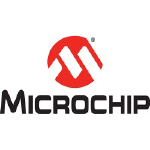 ---
Crafting a Good Résumé and Cover Letter
Learn how to apply for jobs online, in-person, by email, and on company websites, the best way to express interest, and how to submit a job application.
Interview
Keep in mind that when you go for an interview at Microchip Technology the recruiter is looking for specific key traits. They are evaluating how responsive you are, whether you are drawing proper inferences and conclusions, and if you show a degree of intellectual depth.
Pre-Employment Assessments
You should prepare for these tests so that you will be able to complete them accurately within the time limit. Many Semiconductors And Related Devices employers use personality tests to determine if candidates will be a good fit. Some businesses have their own in-house evaluations which are used for a variety of positions.
---
Microchip Technology Interview Pointers
We have prepared a list of our top tips to help you ace your Microchip Technology interview.
Manage Your Caffeine Intake
Don't over-caffeinate. You don't want to appear jittery.
Learn During the Interview
Take the time to learn about the company by asking questions during your interview.
Microchip Technology's popular positions
Listed below are some of the possible positions you can have at Microchip Technology:
| | | |
| --- | --- | --- |
| Machine Operator | Maintenance | Customer Service |
| Engineering | Financial Analyst | Management Trainee |
---
List of Hiring Tests
Some of the pre-employment tests used by Microchip Technology are the following:
| | | |
| --- | --- | --- |
| Basic Skills-General | Entry-Level Automotive Mechanic | Electrician |
| Service | Maintenance | Specialized Item Sets |
---
Company Details
Company Address: 2355 W Chandler Blvd
City: Chandler
State: AZ
Postal Code: 85,224
Phone Number: (480)792-7200
Website: www.microchip.com
Industry: Manufacturing
Sub-industry: Electrical, Electronic and Components other than Computer Equipment
SIC Code: 3,674