If you think that you can coast through the hiring process at San Francisco Examiner, you are mistaken. San Francisco Examiner requires candidates to pass an intensive set of tasks, including interviews and sometimes pre-employment assessments. Learn more about San Francisco Examiner's hiring process.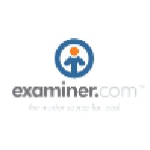 ---
Online résumé Submission
To make your job search more effective and optimize your application, you should craft a different résumé and cover letter for each job. While you may think that you'll save time by using the same documents every time, in reality, this will result in your application being passed over. You need to edit your résumé and cover letter for each individual job and include the most relevant key words for every different position.
Interview
Don't expect the interview process at San Francisco Examiner to be simple. You will likely need to face multiple interviews. It is a good sign if you are called in for a second interview. Don't forget to bring your résumé, cover letter, and all related documents.
Pre-Employment Assessments
Do you want to know how to pass your pre-employment assessment? You should prepare ahead of time using widely-available practice tests and study guides.
---
Smart Answers to Common Interview Questions
Interview skills are a muscle that can be developed. Start practicing for your interview at San Francisco Examiner using these common interview questions.
How would you feel about working for someone who knows less than you?
Do you find your job exciting or boring? Why?
What do you see yourself doing five years from now? Ten years from now?
What are your expectations regarding promotions and salary increases?
There's no right or wrong answer, but if you could be anywhere in the world right now, where would you be?
In-Demand openings at business
Here are some of the open positions available at San Francisco Examiner:
| | | |
| --- | --- | --- |
| 102 Bench Assembler | Motor Associate | FP&A Analyst |
| Operator Oil Recycling | Machine Operator | Shoreside Tankerman |
---
What Are Common Assessments at San Francisco Examiner?
As part of San Francisco Examiner's hiring process, candidates often complete one or more of the following assessments:
| | | |
| --- | --- | --- |
| Caliper Profile Test | Bennett Mechanical Test | Wonderlic Test |
| Kenexa Tests | PI LI (PLI) Test | Criteria CCAT |
---
Company Details
Company Address: 450 Mission St # 500
City: San Francisco
State: CA
Postal Code: 94,105
Phone Number: (415)359-2600
Website: www.examiner.com
Industry: Manufacturing
Sub-industry: Publishing, Allied and Printing Industries
SIC Code: 2,711